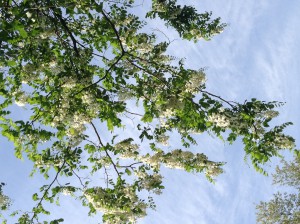 Acacia flowers are in  full bloom everywhere in Azumino !
I can smell their sweet scent while driving .
 The Acasia festival will be held on the 24th of May ,
from 9:30 – 3:00 in " Village Azumino ".
Come along and you can enjoy free Acacia Tempura and free
Japanese green tea
– made from one of the top 100 natural waters in Japan .
" Village azumino " is 20 minites by bicycle
from Hotaka station .